So my fellow Kluckrs, like our beloved buffalo wings, I like to celebrate certain timeless mainstays
that continue to rock hard decade after decade. In this case, I am referring to Atari and their now
4 decades of Video Game goodness!
Even if this was out way before you were born, there is no denying the fun that can be had playing Pong,
Pac Man, Joust and many more of their legendary titles on the always popular Atari 2600. Why I believe that
given the choice Pac Man would've definitely munched on something much better. Any ideas?
Yes, wings my friends. So in honor of Atari's 40 why not break out an Atari if it
is still hidden away in the attic, grab a few dozen fried hot wings and let the competition
heat up! I think we all know the games and like it or not would have a blast playing them.
So I am about to blast some Space Invaders out of the sky like they were trying to go for
my batch of buffalo's finest. So game on everyone, it's time to celebrate in old school style!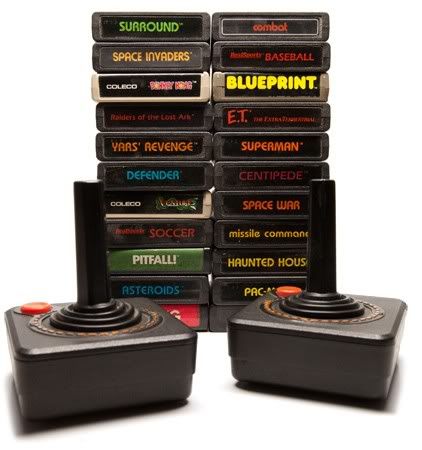 Posted by Torch on 06/28/2012