All things genius have come alive in our very own Sexy MothrKluckr - Andrew Layton
Wings and Women. Chicks and Chicken. Sweet, Superhot Sensations that Keep Hot Wing Hedonists Coming Back For More-by your favorite verbal voyeur and one Sexy MothrKluckr!
It was the first day of spring as I made my way through the gates of Hilton Head's 15th annual Hargray Wingfest. The sun was shining, a breeze was coming off the intercostal waterway and I was a man on a mission–finding a wing that would bring me to tears! Now don't get me wrong, bold flavors, a tangy hint of sweet followed by a habanero's heat, Thai influences or a Ragin' Cajun, the chicken wing can be dressed up in many mouth-watering ways…but this day I wanted the kind of heat that stops you dead in your tracks and then makes you not want to breath…bold voluptuous…too hot too handle.
Sound like I'm describing a woman? Well, as any wing aficionado knows, this isn't just a coincidence. As my taste buds took on wave after wave of an attempted fiery onslaught my eyes took in booth after booth of buxom beauties and voluptuous vixens. Then add in the many Lowcountry ladies' that welcomed the opportunity to wear their sexy summer styles after a winter of being bundled up–this poor wing-loving warrior never stood a chance! Even the judge's choice award for "Best Wings" was awarded to a known wing hot spot, "One Hot Mama's." Need I say more? My search for sensory-searing hotness was over–the women were by far the harbinger's of heat!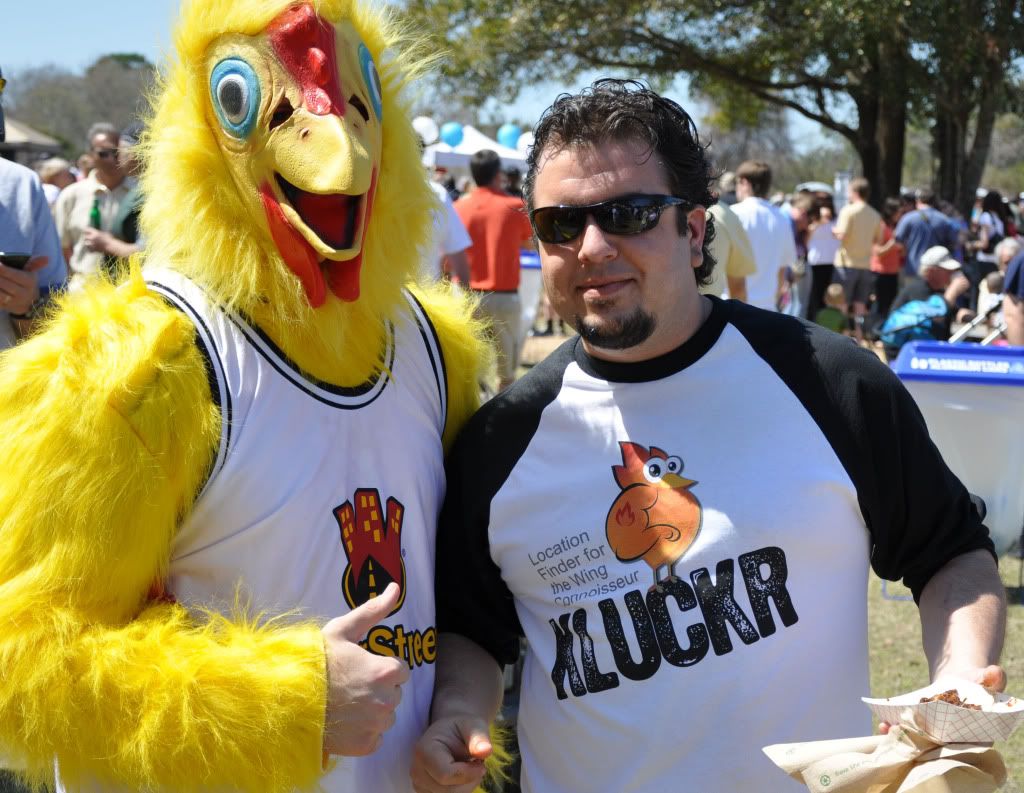 Chicken wings, breasts, exotic infusions, bold beauties, tastes that we love and the heart-stopping heat–so hot your mind says stay away yet your gut instinct says come back for more. There is a deeper lesson to be learned. These grilled or deep-fried flappers are the superhighway to serious Scoville's and tastebud-taunting flavors. And the diverse range of eye-popping curves, smoldering sensuality, flirtatious fashions, bold colors and enticing personalities that resonate throughout the halls of Hot Wing Hangouts worldwide-they are the unadulterated, essence of the many time's more subtle, yet still sought after qualities that attract us to women each and everyday.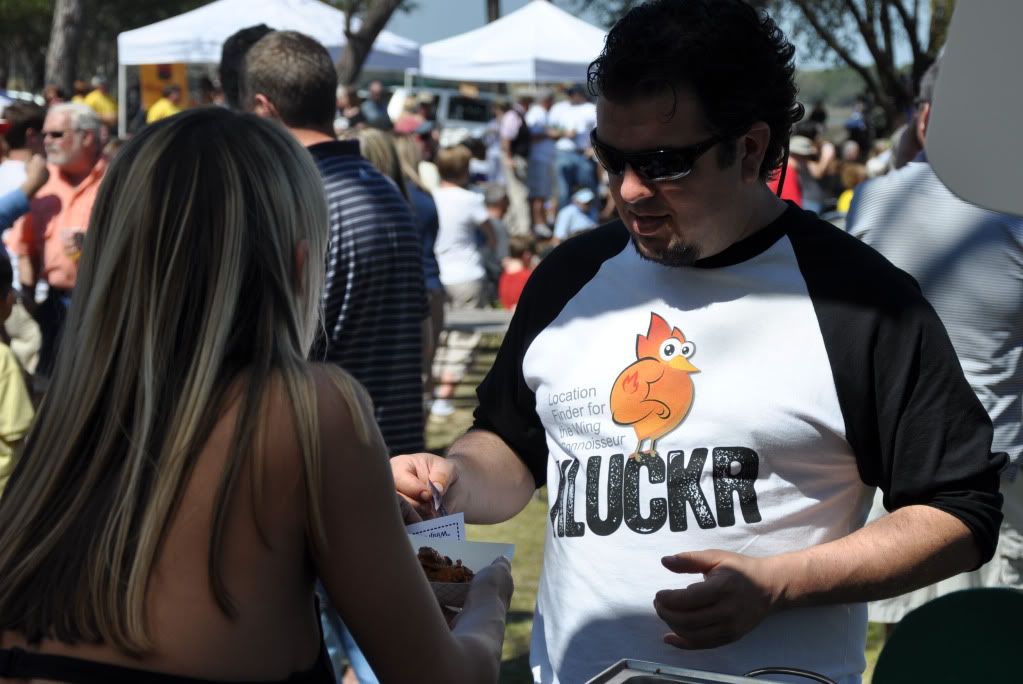 In conclusion, the way of the wing is for the daredevils that want more. No sides, no starters, no distractions to take away from this blind pursuit of heat, flavor and fun! And, no matter which way you look at it, this bold, heart palpitating pursuit is not for the weak of heart-weak of will power? That remains to be seen…but beaten, blinded, in shock or simply satisfied…hold on to this one thought when you come across the hot wing or wing-waitress that gives off a heat so fierce you simply want to walk away-Do not go gentle into that wingless night. Rage, rage against the dying of the bar light. CARPE WINGEM!!! Roll your sleeve's up. Face the fire. And, burned or not, you too will be remembered as a champion–just like One Hot Mama's and their Hot Asian Wings that took top honors at Wingfest 2010.
Posted by Torch on 04/07/2010